Where does one begin to tell a story that has taken a lifetime to create? Perhaps we keep it simple, skip the early years and go straight to adulthood. I cannot remember a time when I didn't love old stuff. The pieces of our lives most often forgotten but with so much story to tell and an energy that just pulls you in and begs you to give them another go in the sun. After years of collecting some really cool pieces of history my home started getting a wee bit overcrowded. Following a suggestion from my husband, due to his lack of garage space, I created Waterlemon Whatnots and my life as a vintage vendor in West Michigan began. One of my many stops along the way was at Eastown Antiques and it was there that I met Laurie Boyer and Wendy Winn who would become my partners in Elevated Antiquities. We opened those doors mid 2018 at 1111 Godfrey. After an unexpected change in my "real gig" circumstances, I found myself with more time on my hands. The opportunity to go a little bigger and invest myself completely in a dream that I have had for a long time was standing in front of me and it was now or never. With the support of my family, friends and two of the greatest partners a woman could have, I decided to jump in with both feet.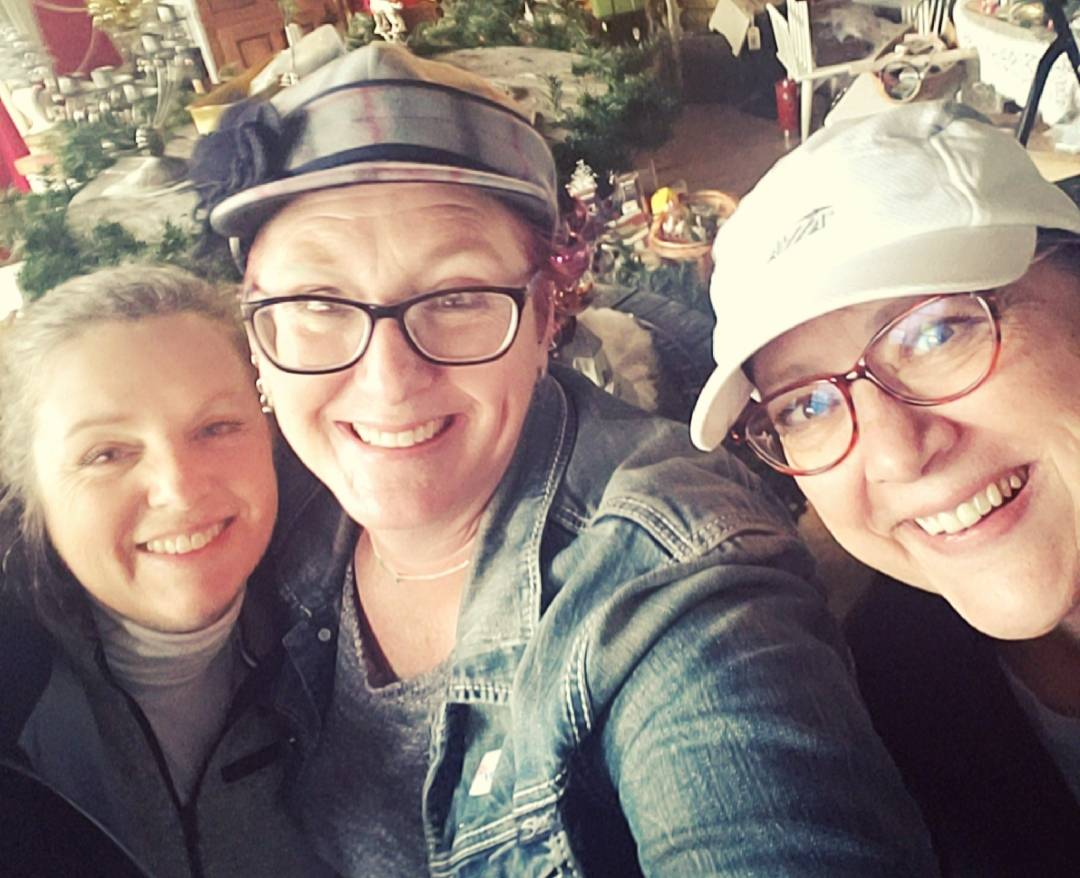 I believe that as a community we can do more than just sell the goods that we procure and create. Creating that place where no matter your walk of life, you have a place to belong, grow & succeed was the dream. Elevated Grand Rapids would be that place and I just needed to find the building. I did a lot of looking and calling and calling and looking and this little, brick building on Clyde Park (circa 1929) captured my attention. It wasn't beautiful by any means and run down and tired might be an understatement, but I could feel that energy pulling me in. At the end of May 2019, I signed the papers and the keys were mine. We're in the middle of an intense renovation but we're getting close and it won't be long until the doors will be opened for the first time. I've assembled some really amazing vendors and while space is running out we do still have some openings so if you're a vintage collector like myself or perhaps a maker or artist who needs a place to call home then check out our application for more info.

The vendor experience at Elevated will be one of community rather than competition. Vendor space will be filled with people who share this belief system and want to do more than just make money. Vintage and Antique curated goods will create the environment. The makers, artisans and artists will provide the retail experience. Live plants, available for sale and décor, will round out the unique vibe & community education and events will be our mission. When complete, Elevated will offer a ground floor for all vendors, free Wi-Fi, a package and shipping service for all of your online sales, professional photographs and advertising for all vendors via our social media, a state of the art point of sale system providing an online portal with real time updates, a kitchenette & of course free coffee provided by Grand Rapids Coffee Roasters.

I'm looking forward to meeting you!!!
heather
#ELEVATEDGRANDRAPIDS ON INSTAGRAM
STAY UPDATED ON MARKETPLACE EVENTS + MEET NEW ARTISTS & COLLECTORS + ELEVATE YOUR INBOX